Struggling to breathe after wearing a button-up for five days straight?
Here's some more casual gear from five of our favourite streetwear labels in Sydney. We love a bit of hometown talent, so we've decided to comb through some of the locals who are providing wardrobes all over the country with exponential steez levels. Check it all below and up your game as we head into winter:
NUMB SUPPLY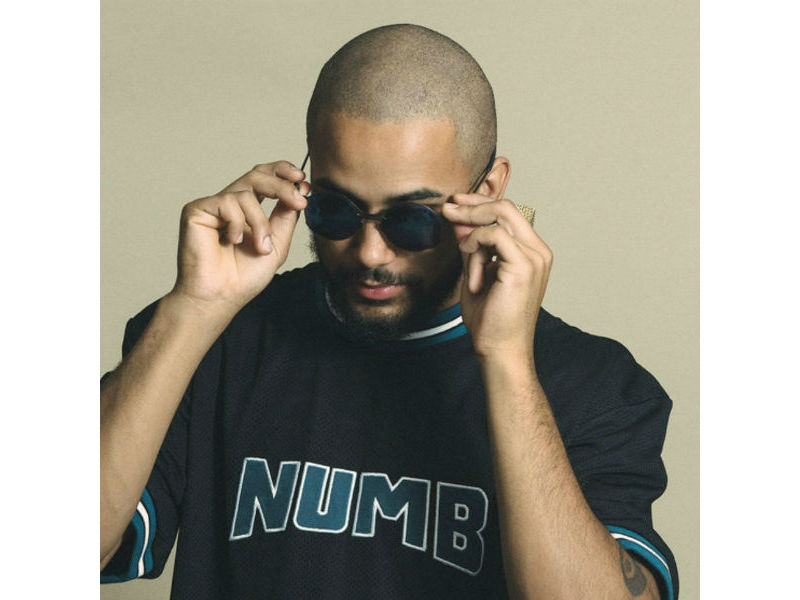 If you're a regular at One Day Sundays or The Naughty Noughties, then there's a huge chance that you've seen an army of finely turnt gentlemen wearing Numb Supply jerseys on the dancefloor. They create sportswear-inspired clothing with an equal dedication to graffiti and music, offering an all-encompassing approach to creativity that extends far beyond just fashion – the team even took over The Lord Gladstone last weekend to launch a collaboration garment with paint veterans Ironlak. Here's a bonus if you're a tightass: Most of their catalogue is currently on sale, so grab a bargain below.
SHOP THEIR STUFF RIGHT HERE
OUR PICK OF THE BUNCH: THE TEAM NUMB JERSEY AVAILABLE HERE
DEADLY GARMENTS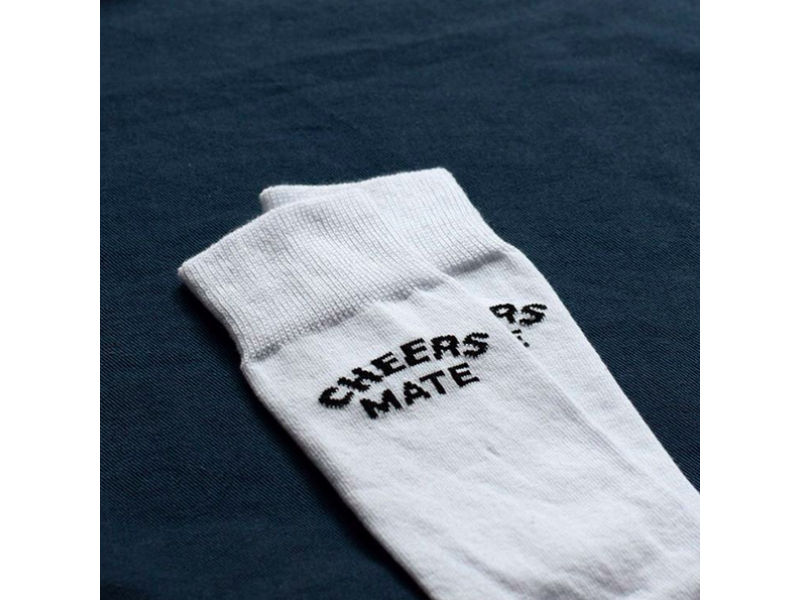 Deadly Garments evoke strong feelings of nostalgic Australiana with their clothing, much like watching old re-runs of Burgo's Catch Phrase or Natalie Imbruglia's iconic video for 'Torn' while drinking a VB longneck and sitting shirtless in front of your Fujitsu air conditioner that was endorsed by cricketing GOAT Mark Taylor. Their cheeky 'Cheers Mate' print was a tote bag favourite last year, and will be gracing your lonely ankles in sock form soon enough. Moreover, they also have a 'Territorial Pissings' shirt that should cause you to listen to the Nirvana song and start a solitary circle pit in your front yard.
SHOP THEIR STUFF RIGHT HERE
OUR PICK OF THE BUNCH: THE TERRITORY TEE AVAILABLE HERE
NOTHING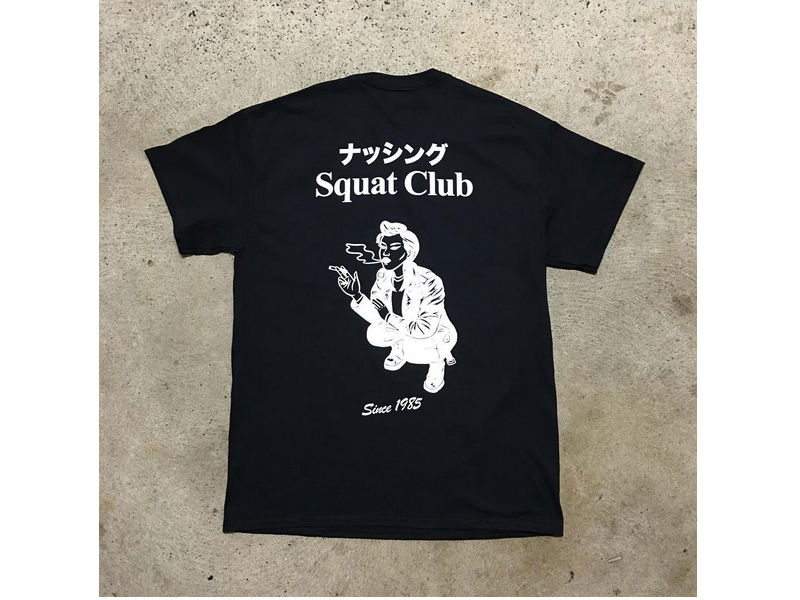 Elusive local label Nothing produced one of the most iconic designs in recent memory with their 'Squat Club' print, which made its way onto tees, longsleeves, hoodies and caps before selling out with conviction. With a dedication to Oriental aesthetic and animated contributions from the likes of Stellar Leuna, it's no wonder that their garments have struck a chord with Sydney's more ominous fashionistas. While most of their designs stick with a monochrome palette, they've included a baby pink tee that lightens the load from their moody graphics. Pick up some Nothing garments and work on your calf muscles to perfect that flat-foot squat, pioneered by old Asian grandmothers all across the globe.
SHOP THEIR STUFF RIGHT HERE
OUR PICK OF THE BUNCH: THE RAPTURE TEE AVAILABLE HERE
SYDNEY ROMANTICS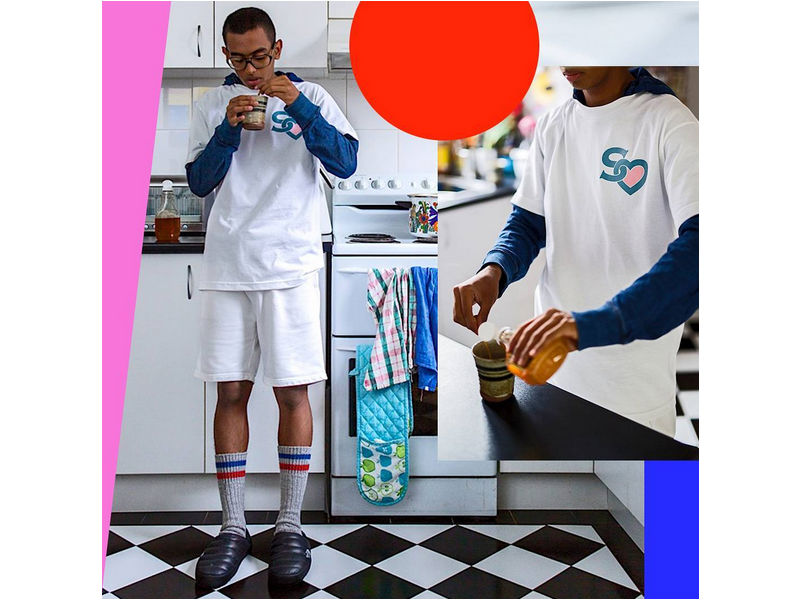 Back in 2014, Sydney Romantics caused a serious buzz when Wiz Khalifa wore one of their jerseys onstage at Field Day – and over two years later, they continue to craft garments that are lively, radiant and true to the city. Recent designs pay tribute to some of Sydney's most momentous occasions like the 2000 Olympics, while others celebrate the inner-city hub of Redfern. The brand has a new home in Surry Hills, sharing a recently-refurbished space with boutique Halfsleeve – who also have some considerable heat coming this winter. Put on a Sydney Romantics tee and re-watch the footage of Grant Hackett winning gold in the 1500m freestyle race at the turn of the century.
SHOP THEIR STUFF RIGHT HERE
OUR PICK OF THE BUNCH: THE REDFERN TRACK SHORTS AVAILABLE HERE
PSEUSHI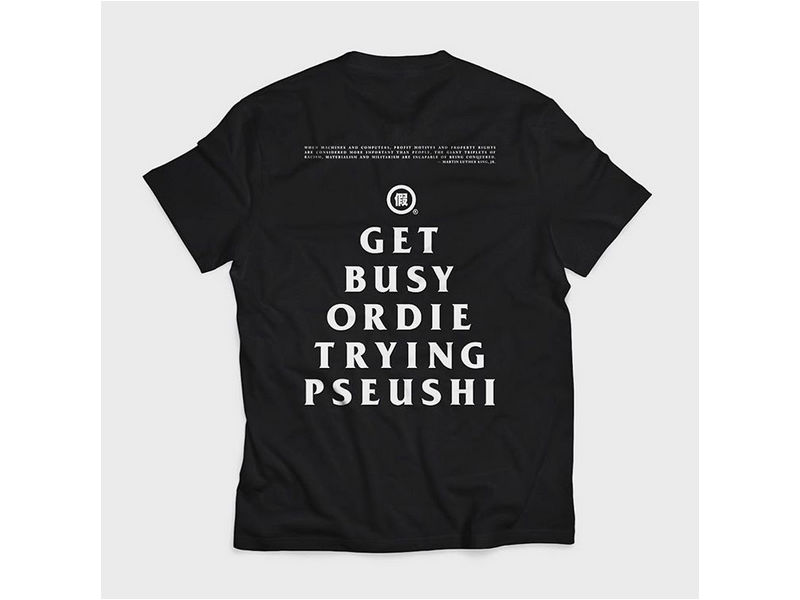 The brainchild of designer Wes Chiang and Good Space curator Chris Loutfy, Pseushi impressed with their emotive collection that dropped earlier this year, presented in an off-kilter and distorted lookbook. With an emphasis on bold text and film photography, the whole project has a DIY and goth-infused aesthetic that should please all current and former Alkaline Trio fans. Heading into winter, layer one of these tees tastefully under your black trenchcoat and leave the house with a frown on your face.
SHOP THEIR STUFF RIGHT HERE
OUR PICK OF THE BUNCH: THE PYRAMID TEE AVAILABLE HERE